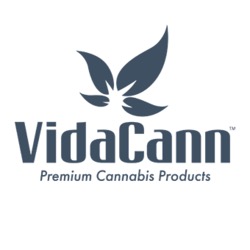 We are proud to be one of the largest and most advanced providers of medical cannabis in Florida. Our mission is to help our Florida friends and neighbors live their healthiest lives with the help of our all-natural cannabis products. Cannot be combined with other offers.


A Leader In Medical Cannabis
Medical cannabis may be new to Florida, but it's not new to us. We have a long history of growing high-quality products using sustainable, organic cultivation methods. We want to do right by our Florida community, so our commitment to producing the finest medical-grade cannabis isn't just a slogan, it's personal.


Raising The Bar
Our job doesn't end when our plants are harvested. We use precise extraction and refinement processes to remove all impurities. We have rigorous testing standards and our lab is FDA certified for cGMP to ensure we're meeting the highest standards of safety and purity.
Our ACE conservatories are meticulously built to produce superior products. Translucent walls and ceilings let us grow using natural sunlight, and state-of-the-art technology allows us to monitor temperature, humidity, light, watering, air movement, and plant food around the clock.
Starting from the seeds or clones we grow from, we make sure our process is guided by our mission: To create and sustain a culture of health and wellness throughout Florida—one community at a time. We're sure you'll notice the difference our care and attention make in our products. See for yourself at any of our Florida dispensaries.




First Time Patient Discounts:
1st – $55 off $100
Veterans – 25% OFF
Seniors – 25% OFF

Delivery options:
*Discounts and Delivery subject to change. Not all offers are listed*
Discover Our Locations
Explore Our Multiple Dispensary Locations! MFG proudly serves various communities through several convenient locations. Browse our dispensaries on Google Maps to find the nearest one to you. Click on any location for directions and details. Discover the quality and convenience of MFG near you!